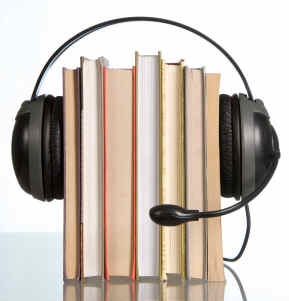 A selection of Audio Books is now available for loan, thanks to the the generous funding given by the Sunshine Coast Council and Gambling Community Benefit Fund. Audio books, of course, can be used by visually impaired people and/or the elderly, but are also popular with travelers and busy individuals. An extensive collection of titles are available a number of different categories. Travelers just pop in the CD and listen as the book is read.
Many audio books also feature actors reading the books. Some are in the format of a play, in which different actors take the parts of the characters in the book. They may also feature sound effects or music to help enhance the listening experience.
Those who feel they do not have time or capacity to indulge in the pleasure of a good book may find audio books to be the next best thing.
The Last Breath
by Kimberly Belle
One woman will stop at nothing to discover the devastating truth about her family…
Chasing disasters around the globe keeps humanitarian aid worker Gia Andrews away from her own ground zero. Now, after sixteen years in jail for the murder of her stepmother in small-town Tennessee, Gia's father has come home to die of cancer. And she's responsible for his care. Resuming the role of daughter to the town's most infamous murderer means confronting the past she's spent over a decade avoiding. But in the end, the truth about what really happened may have deadlier consequences than she could have ever anticipated…
 ***********
Maeve's Times
by Maeve Binchy
'As someone who fell off a chair not long ago trying to hear they what they were saying at the next table in a restaurant, I suppose I am obsessively interested in what some might consider the trivia of other people's lives'. Maeve Binchy is well-known for her bestselling novels, the most recent of which was A Week In Winter. But for many years Maeve was a journalist, writing for The Irish Times.From 'The Student Train' to 'Plane Bores', 'Bathroom Joggers' to 'When Beckett met Binchy', these articles have all the warmth, wit and humanity of her fiction. Arranged in decades, from the 1960s to the 2000s, and including Maeve's first and last ever piece of writing for The Irish Times, the columns also give a fascinating insight into the author herself.
******
Havana Storm
by Clive Cussler
Dirk Pitt returns, in the thrilling new novel from the grand master of adventure. While investigating a toxic outbreak in the Caribbean Sea that may ultimately threaten the United States, Pitt unwittingly becomes involved in something even more dangerous—a post-Castro power struggle for the control of Cuba. Meanwhile, Pitt's children, marine engineer Dirk and oceanographer Summer, are on an investigation of their own, chasing an Aztec stone that may reveal the whereabouts of a vast historical Aztec treasure. The problem is, that stone was believed to have been destroyed on the battleship Maine in Havana Harbor in 1898, which brings them both to Cuba as well—and squarely into harm's way. The three of them have been in desperate situations before . . . but perhaps never quite as dire as the one facing them now.
*****
Gray Mountain
by John Grisham
The year is 2008 and Samantha Kofer's career at a huge Wall Street law firm is on the fast track—until the recession hits and she gets downsized, furloughed, escorted out of the building. Samantha, though, is one of the "lucky" associates. She's offered an opportunity to work at a legal aid clinic for one year without pay, after which there would be a slim chance that she'd get her old job back.
In a matter of days Samantha moves from Manhattan to Brady, Virginia, population 2,200, in the heart of Appalachia, a part of the world she has only read about. Mattie Wyatt, lifelong Brady resident and head of the town's legal aid clinic, is there to teach her how to "help real people with real problems." For the first time in her career, Samantha prepares a lawsuit, sees the inside of an actual courtroom, gets scolded by a judge, and receives threats from locals who aren't so thrilled to have a big-city lawyer in town. And she learns that Brady, like most small towns, harbors some big secrets. Her new job takes Samantha into the murky and dangerous world of coal mining, where laws are often broken, rules are ignored, regulations are flouted, communities are divided, and the land itself is under attack from Big Coal. Violence is always just around the corner, and within weeks Samantha finds herself engulfed in litigation that turns deadly.
*****
The Neon Lawyer
Victor Methos
With money and hope in short supply, newly minted attorney Brigham Theodore decides it's time to lower his standards. He joins a seedy fly-by-night firm in Salt Lake City out of desperation. After he loses his first case—a speeding ticket—he's convinced his career is over. But to his shock, his boss hands him a slightly more complex case: capital murder.
Brigham's new client is Amanda Pierce, a lost, exhausted woman who gunned down the man who tortured and killed her six-year-old daughter. A jury may prove sympathetic to her unbearable pain, but the law is no fan of vigilante justice—and neither is Vince Dale, the slick and powerful prosecutor who's never lost a murder case. There's no question that Amanda pulled the trigger—she did it in front of five witnesses. If she pleads guilty, she will avoid a death sentence, but saving her life this way comes with an admission that what she did was wrong. However, if she refuses the "guilty" label, Brigham will have no choice but to fight for his career—and Amanda's life.
*****
A Spool of Blue Thread
Anne Tyler
"It was a beautiful, breezy, yellow-and-green afternoon." This is the way Abby Whitshank always begins the story of how she fell in love with Red that day in July 1959. The whole family–their two daughters and two sons, their grandchildren, even their faithful old dog–is on the porch, listening contentedly as Abby tells the tale they have heard so many times before. And yet this gathering is different too: Abby and Red are growing older, and decisions must be made about how best to look after them, and the fate of the house so lovingly built by Red's father. Brimming with the luminous insight, humor, and compassion that are Anne Tyler's hallmarks, this capacious novel takes us across three generations of the Whitshanks, their shared stories and long-held secrets, all the unguarded and richly lived moments that combine to define who and what they are as a family.
*****
Paris Match
Stuart Woods
Stone Barrington is back and better than ever in the astonishing new thriller from New York Times bestseller Stuart Woods.
Stone Barrington has returned to Paris to attend to some business concerns, and finds himself embroiled in high-stakes trouble on both sides of the pond. An old enemy is still in hot pursuit, and this time he might have a powerful local resource on his side: a gentleman with his own ax to grind against Stone. And back in the United States, the swirling rumor mill threatens to derail a project of vital importance not just to Stone but to the nation. Though Stone is no stranger to peril, never before has he faced threats from so many directions at once. . . .
*****
The Perils of Morning Coffee
McCall Smith
Summer in Edinburgh is a season of delicate sunshine and showers, picnics with loved ones in blossoming gardens, and genteel celebrations of art and music. But Isabel Dalhousie's peaceful idyll is broken when a single meeting over coffee with fellow philosopher Dr. George McLeod brings an irate phone call from his wife, Roz, who implacably accuses Isabel of conducting an affair with her husband.
Wounded by the injustice of Roz's wild allegation and concerned both for her standing among the gossipy group of her scholarly peers and for Roz's apparent state of hysteria, Isabel sets out to discover more about the McLeods, and to set the record straight before the bitterness in their marriage poisons her own reputation. For insight into the McLeods' relationship she turns to Millie, who is both an old acquaintance of Isabel's and a university colleague of George's.
In this engaging, intelligently observed story, Alexander McCall Smith's sharp-eyed heroine is reminded once again to avoid jumping to hasty conclusions about the lives of others, and to value friendship wherever it's found.
*****
Less of a Stranger
Nora Roberts
First published in the 1980s, these classic Nora Roberts romances are available once again, taking readers into worlds of love in which dreams really do come true. Reissue.
There's no way Megan Miller is going to fall for David Katcherton—no matter how handsome or intriguing he is! The man is after her beloved grandfather's amusement park, and she won't give it up without a fight. But David is a man used to getting what he wants, and Megan soon discovers that she may be next on his wish list.