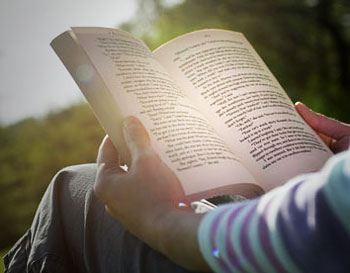 Top 50 Books You Can't Put Down – Get Reading is back with the ultimate guide to the best Australian reads. Every title in this year's guide is guaranteed to be a book you can't put down.
Whenever you see the Get Reading 'badge of honour', you can be assured you're looking at a book you'll love.
So look out for the Get Reading Top 50 Books You Can't Put Down sticker and get reading.
Latest Book Review
Outback Midwife. Beth McRae
Outback Midwife kept me interested from the very first page. Beth McRae is an Australian nurse whose memoir Outback Midwife is based on her 40 years as a midwife. As Beth became a teenager, nursing was what started her life caring for the sick. During her training years she discovered a love of babies while she was working in the maternity section of the hospital. Her mentor suggested she study midwifery and Beth then realised she'd found her calling in life. Although her first experience of "catching the baby" filled her with terror, being a Midwife is the only career she ever wanted.
As I read this memoir, I realised that good nurses are born, not trained. She tells a story many women will relate to; we will laugh and cry at some of the stories and be amazed at how far giving birth has come in the last few decades. Young women will not believe the old birthing practices. Under the "do as I say" instructions from the doctor, there was no participation from the mother or midwife. A birth plan was non-existent and what the mother wanted was not a consideration. Beth believes in empowering Mothers, involving them in a birth plan and delivering babies as naturally as possible, when there is no risk to the Mother or baby.
After losing her first child at 26 weeks and she was upset when her baby was whisked away before she even had time to hold her. Then while still in hospital, the undertaker delivered his bill. Her daughter's birth was not even registered and this was something she fought to have remedied. She felt as though her baby didn't matter, it was as though her baby never really existed. Although she never shared her story with other mothers in a similar position, she was very conscious of their need to hold their babies and also for the compassion that was necessary when Mothers lost a baby.
As it came time for Beth to consider retiring, she decided to seek a new challenge and after a six-month trial in Derby, Western Australia, she and her husband Ian, moved to the remote Aboriginal community of Maningrida, in Arnhem Land, Northern Territory. She worked there as a midwife, delivering babies for the local Aboriginal women. Reading about her experiences in this community, the number of languages spoken and the cultural adjustments she had to make was fascinating. While there are doctors and other nurses in the community, none of them has experience or expertise in midwifery Beth has. She is seen as the expert, a responsibility she loves. During the five years she lived in Maningrida, Beth became accepted by the community. She has gone fishing with the women, learned to hunt mud crabs, collected pandanus for weaving and watched the women find the roots they use as dyes. More importantly, she has been included in "women's business" which gives her a better understanding of her community and their needs. When she came to Maningrida she expected to stay twelve months, but five years later she is struggling to think how she will say goodbye to the women under her care and the friends she has in the community, as many of them have become like a family to her.
Now she is a grandmother and is looking forward to returning home to see her grandchildren grow, but she won't be retiring just yet! Beth's memoir is fascinating as she tells many funny and also sad stories of her life experiences during her forty years as a midwife.
I highly recommend reading Outback Midwife.
Jan O'Shea
22nd June 2015